Helix aspersa extract powder Snail Fruticicolidae powder bulk price
Product name: Helix aspersa extract powder Snail Fruticicolidae powder bulk price
Snails have high edible and medicinal value.Nutritious, delicious, high protein, low fat, low cholesterol, rich in 20 kinds of amino acids and rich snail enzyme, such as SOD, including protein content, respectively, compared with the turtle, pork, beef and egg high 1, 11, 3 and 7%, and the content of fat is only 1/18.1 of the turtle, pork, beef and egg / 272.1/92 and 1/70.Snail meat contains 0.45μg selenium per gram, 4.5 times that of tea.Snail is a kind of edible, medicinal and health care value are very high terrestrial mollusk, its edible and medicinal history has more than two thousand years.
The nutrient that waits for a variety of human body place to need such as protein 90 grams and amino acid, vitamin, calcium, iron, copper, phosphorus is contained in meat of every 500 grams snail, it is a kind of high protein, low adipose food.Snails are cold and salty.Have clear heat, detumescence, detoxification, diuretic, antiasthmatic, soft firm and other functions.Contain the enzyme can melt the product divides stagnation, glutamic acid and aspartic acid can enhance the human body brain cell vitality.Scientists believe that eating snails can produce nutrition and hairdressing effect on the skin and hair.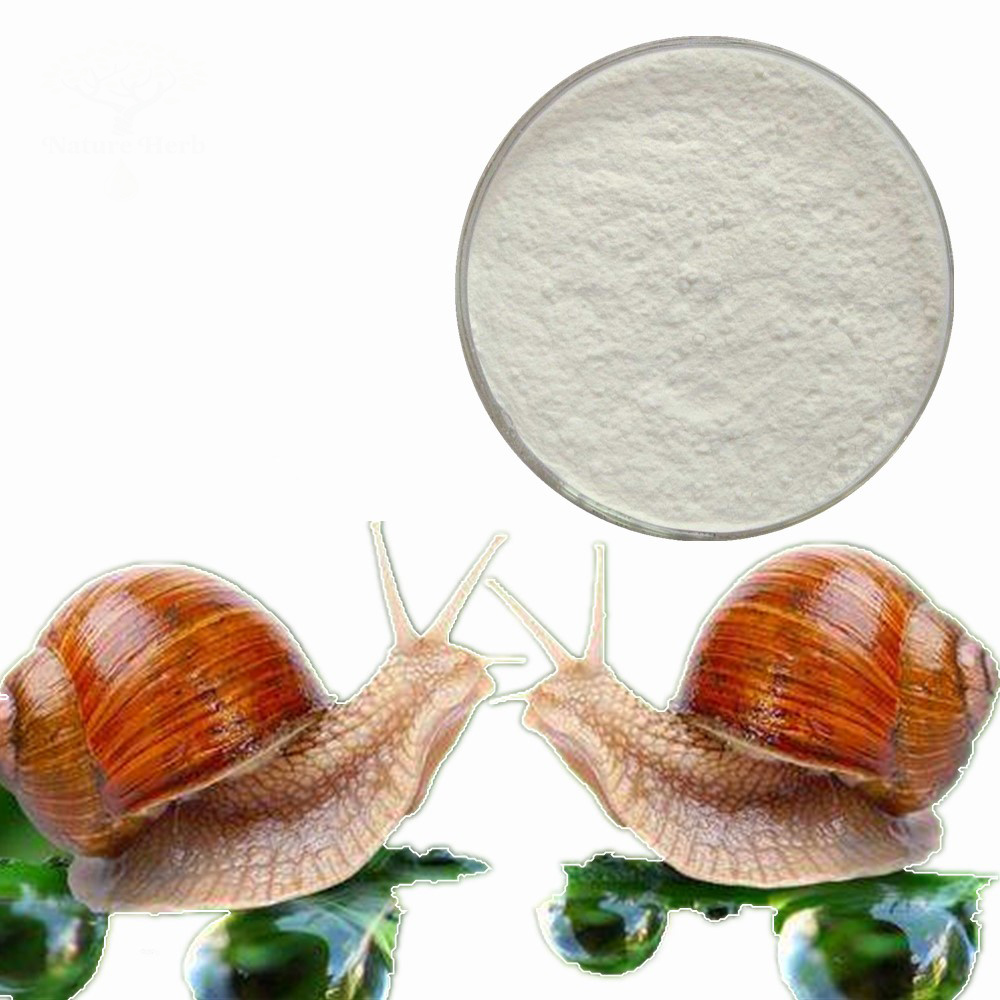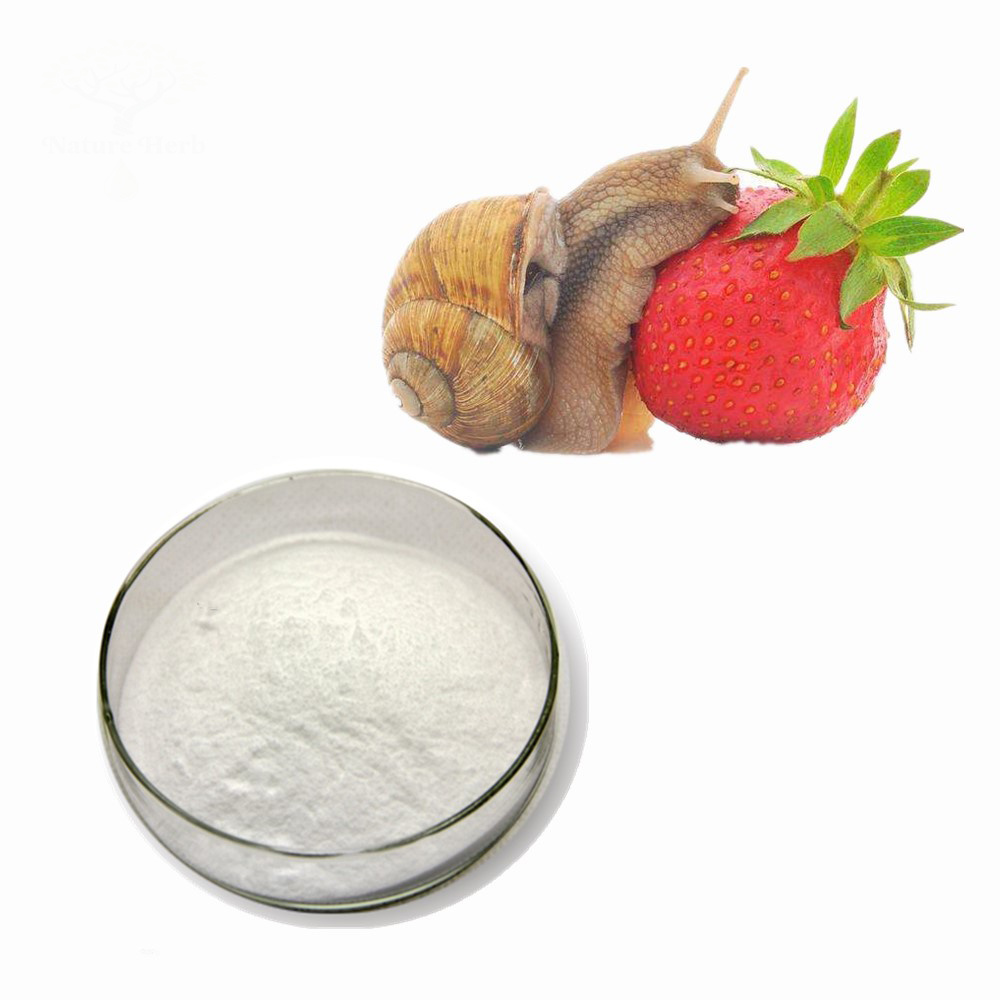 Simple Report:
Physical & Chemical Control

ITEM

SPECIFICATION

RESULTS

Appearance

Fine powder

Complies

Color

Brown

Complies

Odor & Taste

Characteristic

Complies

Loss on Drying

≤5.0%

4.22%

Ash

≤5.0%

4.17%

Sieve Analysis

80 mesh

99% through

Heavy Metals

≤20ppm

Complies

Pb

≤2ppm

Complies

As

≤1ppm

Complies

Hg

≤1ppm

Complies
Microbiological Control

Total plate count

≤1000 CFU/g

Complies

Yeast & mold

≤100 CFU /g

Complies

E.coli

Negative

Negative

Salmonella

Negative

Negative

Virgin Biotech is a global leader clinically-supported natural ingredients for the dietary supplement, cosmetics, and pharmaceutical.We start with the highest quality, wild-crafted, organic and non-GMO raw materials and produce natural ingredients and nutritional solutions.
Virgin Biotech invest considerable amount of manpower and tremendous scientific research for new applications of traditional botanical extracts, ethno pharmacology and functional formulas. We are dynamic in developing new active components from a GAP plantation and wild source under the premise of the continuity and diversity of herbs
We believe that our accurate data comes from qualified experts and advanced testing instruments, enables us to hold quick and precise testing capability to ensure the greatest Product with highest potency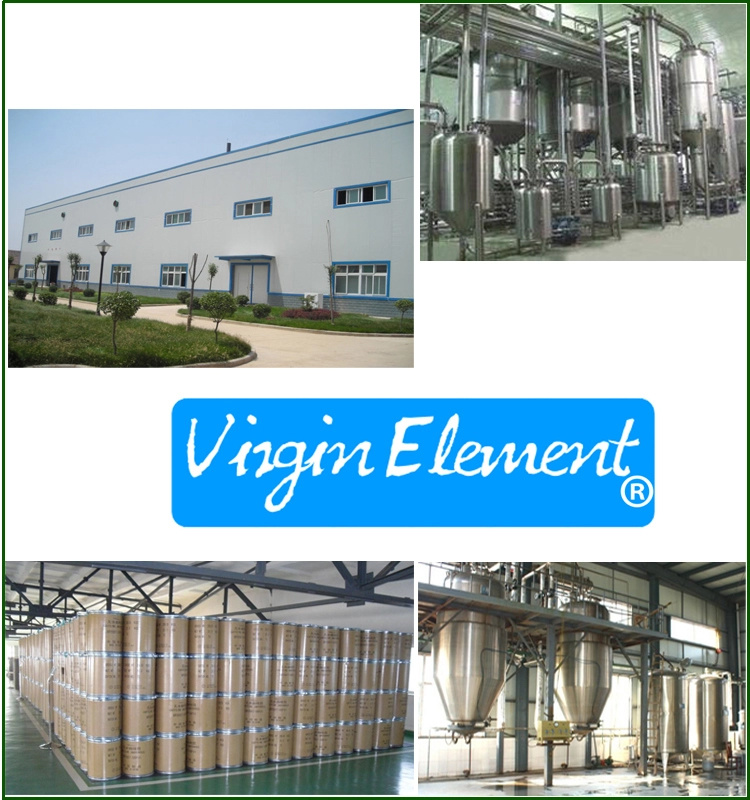 Packaging Details
as per your request.
we can provide OEM service.include your private label and package.
Port
qingdao
Lead Time :
| | | |
| --- | --- | --- |
| Quantity(Grams) | 1 - 1000 | >1000 |
| Est. Time(days) | 1 | To be negotiated |


Our aim is to provide the highest quality, scalable nutraceutical manufacturing with superior customer support.With our complete in house team we are your one stop shop to get everything you need to manufacture and sell your line of private label supplements. Get your supplements manufactured, bottled, labeled, packaged and shipped all from one place. Save your company time and money today.